Founder of Emergent Thinkers: Felicity Healey-Benson, BSc, PGC, MBA, MA (HRM), PG Dip CIPD, Dip. NLP, SAC. Dip, FHEA, Academic Assoc. CIPD
Welcome to my blog site: where the worlds of education and business connect.
Come and join me on my professional and doctoral journey whereby I look to uncover new pedagogic and business practices that will help future-proof our talent, and our environment. (Status FEBRUARY 2023: a doctoral thesis submitted October 2022, viva successfully defended 14th February 2023!…next up graduation…
Exploring and bridging new and unfolding concepts and practices to support Education in the fourth industrial revolution, where humans and technology are aligned to enable new possibilities.
My background
I began my career at Unipart as a Kaizen Technician and later a Continuous Improvement Engineer, supporting culture change and embedding continuous improvement principles across all operations. I then migrated into business improvement consultancy and Learning & Development, working across a number of sectors including not-for-profit, local authority, commercial and e-commerce environments.
I have engaged in a number of lead L&D roles for hi-growth organisations including the Gwalia Group (non-charitable & charitable housing) and Amazon, supporting the establishment and embedding of processes within Amazon's then largest UK facility in Swansea.
My expertise has been built upon academic and work- based programme teaching experience, with specific expertise in leadership and management development, including a sustainability agenda. Undergraduate and postgraduate modules developed and delivered include leadership & management, business and enterprise, HRM and marketing, as well as professional qualifications accredited by the CIPS, CIM, CMI, CIPD and ACCA. I have delivered face-to-face, blended and online programmes. I am an experienced and pragmatic facilitator, trainer and manager with well-developed communication, interpersonal and leadership skill.
My doctoral research skills are informed with academic, business, strategy development and project management career experience.
Professional Associations
Academic Associate Member of Chartered Institute of Personnel and Development
Associate Member of Chartered Institute of Marketing
Higher Education Academy Fellowship
Vitae Membership
ICDE (International Council for Open and Distance Education) Membership
EDEN (European Distance & Learning Network) Membership
Co-founder: Hanfod.NL (with Dr Mike Johnson)(phenomenology learned society)
The British Society for Phenomenology Membership
Treasurer: hanfod.NL
Co-Chair of hanfod Networked Learning Event 2021 (#hNL21)
Co-founder (with Professor David A. Kirby): The Harmonious Entrepreneurship Society
The Society for Coaching at Wales Academy of Professional Practice and Applied Research Member
Member of the EntreCompEdu Steering Group
Member of The Sustainability Network
Member of the Enterprising Women in Ed Network
Member of The British Academy of Management
Primary School Governor
Parent Governor Representative on the Education and Children Scrutiny Committee, Carmarthenshire County Council
Member of the Scientific Association for Entrepreneurship Education
A highlight of 2021: In the news: EntreCompEdu success
September 2020
EntreCompEdu Teacher Pioneer School by Bantani Education
May 2020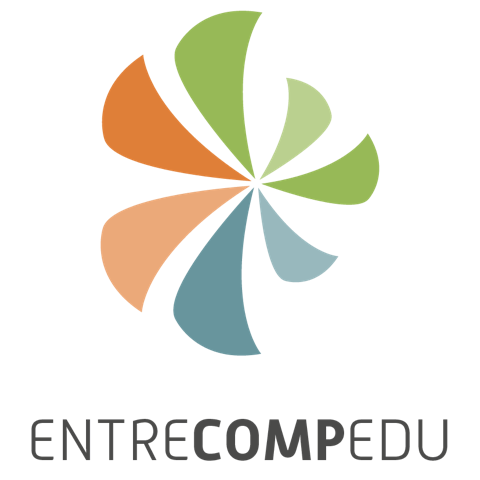 EntreCompEdu Teacher Pioneer by Bantani Education
https://www.uwtsd.ac.uk/news/press-releases/press-2020/innovative-digital-event-to-celebrate-entrecompedu-phase-1.html
March 2020
Education Is Not the Learning of Facts, But the Training of the Mind To Think

Einstein, 1869-1955